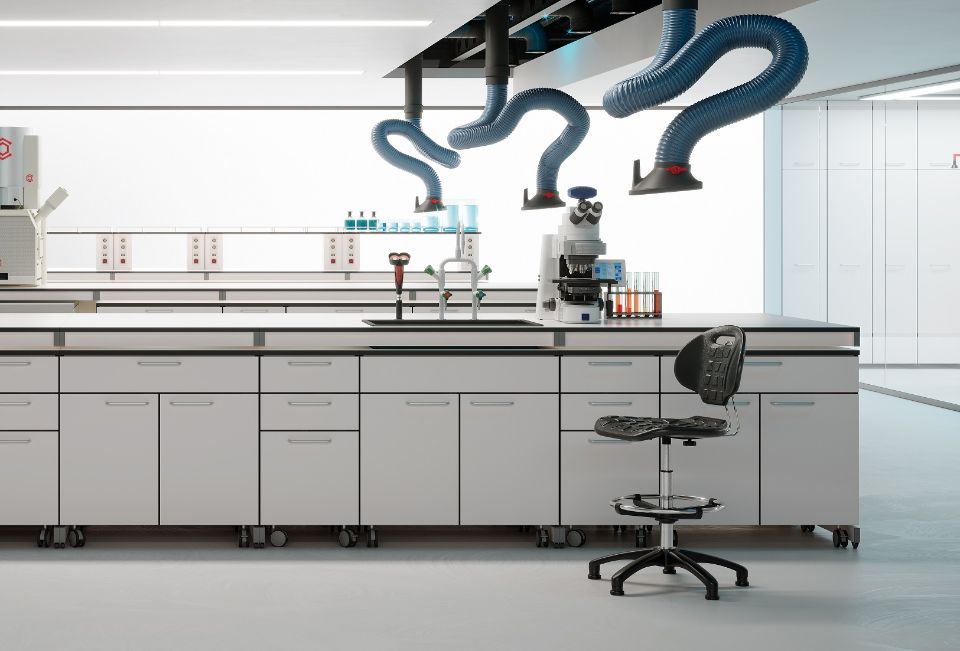 Innovative TopLab® PLUS ALIGN obtains TÜV AUSTRIA 4-star ⭐⭐⭐⭐ OK Biobased certification
TopLab® PLUS ALIGN, Trespa's highly innovative product for laboratory worksurfaces, has been awarded with the highest OK biobased rating of 4 stars by the accredited certification institute TÜV Austria. TopLab® PLUS ALIGN is one of the first laboratory surface materials, if not the first, with this 4-star ⭐⭐⭐⭐ certification and combines a better environmental performance with the outstanding quality and durability you expect from Trespa.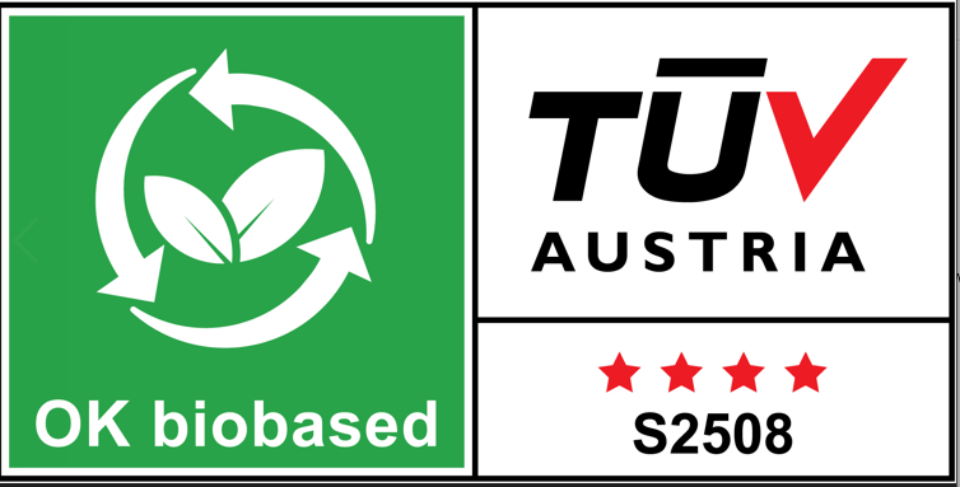 The OK biobased rating system uses stars to visualize the minimum amount of biobased raw materials used in products. The highest rating of 4 stars certifies that the product contains more than 80% carbon of renewable origin. With up to 85% biobased carbon content and the 4-star ⭐⭐⭐⭐ OK biobased rating, Trespa® TopLab® PLUS ALIGN sets a new standard in the industry.
Thanks to this internationally recognised certification of the world-renowned TÜV Austria, our customers can now choose a high-quality product that has all the benefits of Trespa® TopLab® PLUS and at the same time supports the commitment to renewable materials.
The core of Trespa® TopLab® PLUS ALIGN is made of wood fibres and an innovative lignin-based thermosetting resin. With this new resin, 50% of the phenol in the core has been replaced by lignin, the structural material of wood. Wood fibres and lignin are renewable raw materials and have a lower environmental impact than traditional petroleum-based substances.
The innovation is in the core, while the excellent surface properties and durability that Trespa® TopLab® is well-known for remain unvaried. That makes TopLab® PLUS ALIGN a more sustainable choice, without any concession to quality.
Find our latest certification here
Read more about TÜV Austria 4-star OK biobased certification here