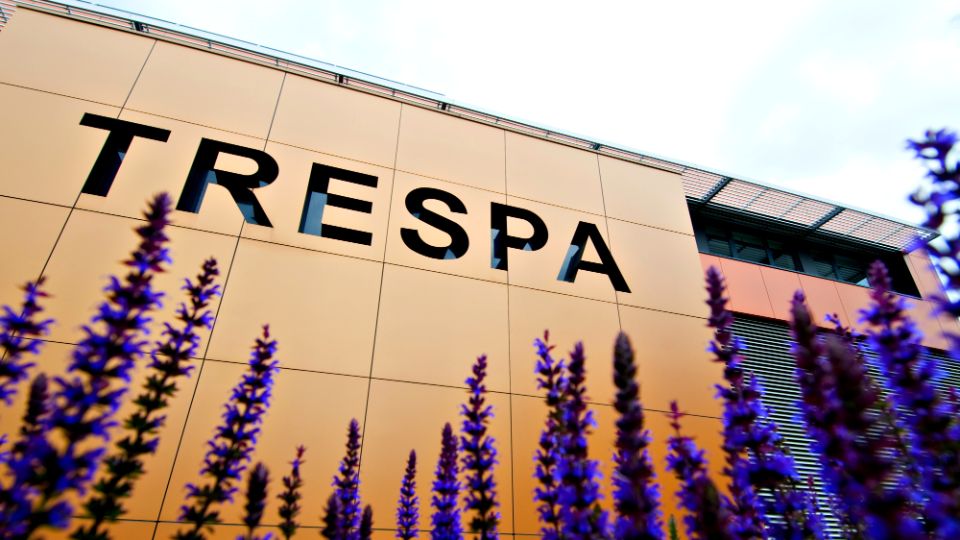 Top Exterior Trends from the 2023 International Builders' Show®
2023 International Builders' Show reveals nature-inspired exterior design trends
If the buzz at the NAHB International Builders' Show® in Las Vegas is any indication, the new homes market for 2023 will be a busy one! 200,000 builder and design professionals descended upon Las Vegas January 31st -February 2nd for the tenth annual Design and Construction Week™, which consists of the International Builders' Show (IBS) and the Kitchen and Bath Industry Show (KBIS). Three other industry shows are held congruently – The International Surfaces Event (TISE), the National Hardware Show (NHS), and the Las Vegas Winter Market. There was much to see from a design standpoint with 1300 exhibitors on the IBS show floor. We've narrowed down our Top Exterior Design Trends from the 2023 International Builders' Show.
Color Palettes Warm and are Inspired by Nature. We continue to move away from white and gray – for both interiors and exteriors. There is a shift toward nature inspired neutrals and warm colors. These new neutrals have a quietness about them, and you can use darker, more saturated colors as accents to balance these nature influenced neutrals. Greens like L367 Trespa® Meteon® Lumen Olive Green are nature's neutral and work well in coordination with sandy browns, luxe beiges and earthy terracottas.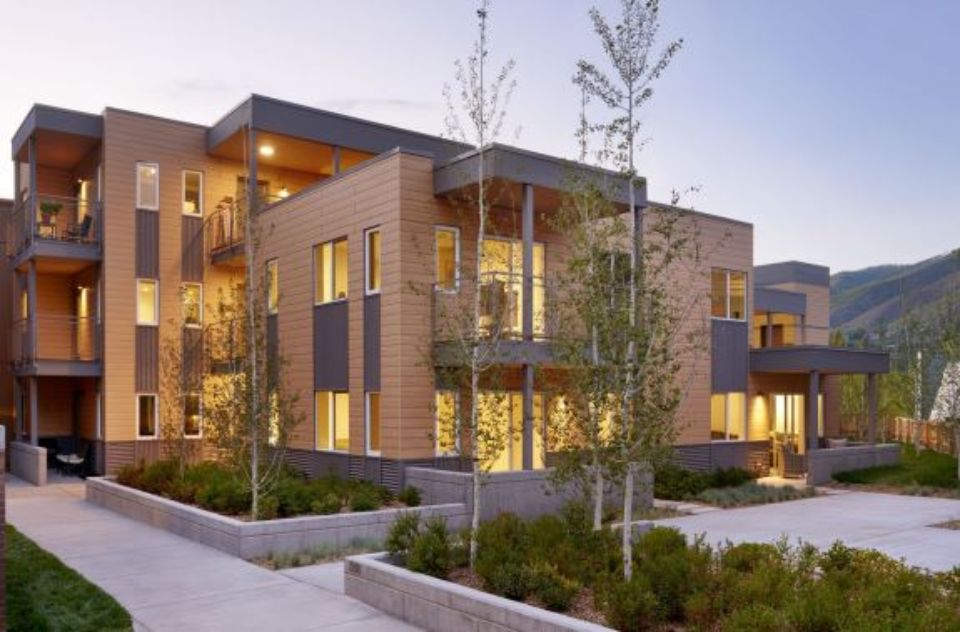 Top Exterior Trends from the 2023 International Builders' Show®
Woodgrains mirror this warming trend as gray based woods shift towards more Natural Warm Brown Wood Tones that are orange and red-based. These warm brown tones will coordinate with the nature-based color palette, while also providing contrast to dark and moody colors. Look for wood colors to darken with rich saturating stains of deep red-based brown and soft black. The trend for black and charcoal gray exteriors is influencing wood tones, as is the trendy shou sugi ban technique. Deep and Blackened Wood Tones add a sophistication and modernism to exteriors – even if it is added as an updated accent to an existing façade. This look can be achieved by using Pura® NFC PU22 Slate Ebony, or Trespa® Meteon® Wood Decors NW22 Slate Wood and NW23 Nordic Black.
PU22 Slate Ebony Pura NFC siding used on Shelton Eastlake Apartment Complex shows how dramatic blackend woodgrains can be.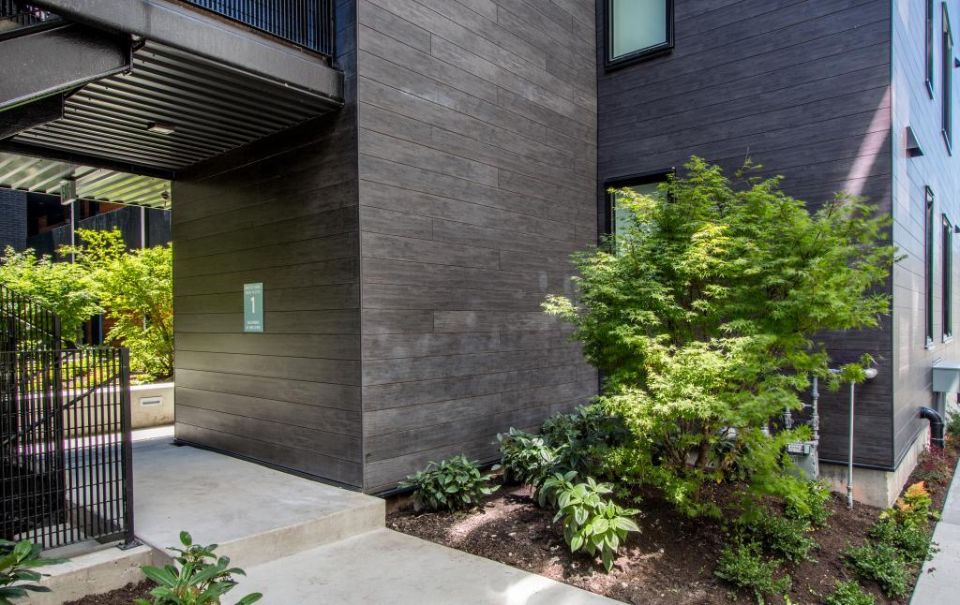 Top Exterior Trends from the 2023 International Builders' Show®
Using a mix of color and materials together on a home is a great way to build visual interest. There is a Material-Mix Colorblocking phenomena happening that is doing just that. Brick, stucco, wood, siding and panels are being used together on facades to create a unique textural color-blocking. This can be achieved using monochromatic or contrasting color schemes, and even the materials can be oriented in different ways to add texture and interest.
PU17 Aged Ash Pura NFC is used in this subtle material colorblocking scheme in conjunction with the glass windows, garage door and concrete entrance.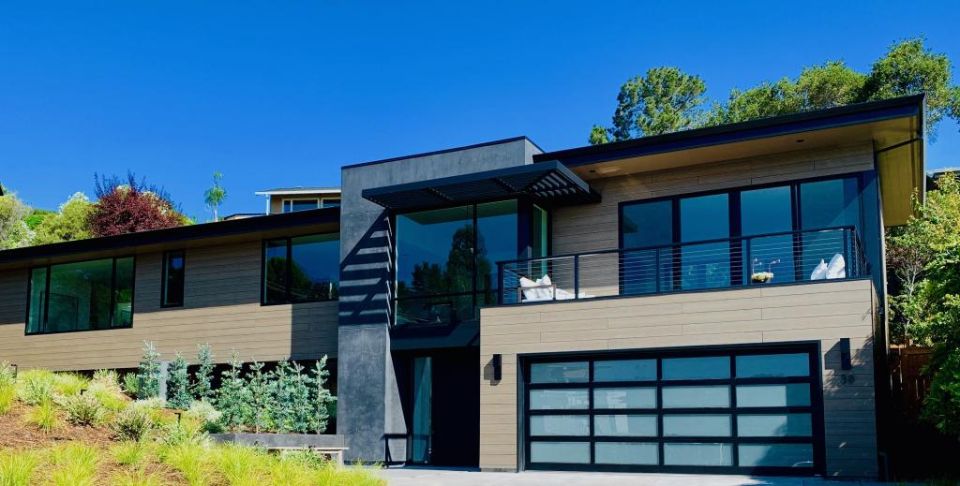 PU17 Aged Ash Pura NFC is also used in this colorblocking example. Butting the Aged Ash siding up to a white shingle gives a impactful contrast.